Our commitment to the environment
Environmental certification
SUSTAINABLE DEVELOPMENT

Rouillard complies with the highest industry standards by using high-quality components. Our team also implements strategic design processes in an effort to reduce our environmental footprint. At Rouillard, our goal is to offer ergonomic workplace products that are high in quality and durability. We are aware of our product life cycle and proudly offer a 10-year warranty on all of our product categories. The mechanical assembly of our products allows for quick dismantling and easy disposal. Not only does our optimized process reduce the amount of waste created, but the fact that we reuse and recycle our products prevents us from using landfills unnecessarily.
Here are our certifications for all our product categories: (see more detail at the bottom of the page)
LEVEL® 2 Bifma E3
ISO 14001: 2015
ANSI/BIFMA M7.1 (Indoor quality)
LEED

Leadership in Energy and Environmental Design (LEED) is a sustainable North American building evaluation system. Our products can contribute to projects looking to achieve LEED Certification as follows:
LEED-CI Credit 4.5 Low-emitting Material (1 point):

All of our products are Indoor Air Quality Certified (ANSI-BIFMA M7.1/X7.1-2011 R2016) and may contribute to credit obtention requirements.
LEED-CI Credit 4.1 et 4.2 Recycled content (1-2 points):
All of our products contain a percentage of pre and post-consumed recycled content
LEED-CI Credit 5.1 Regional Material (1 point):
Our products may contribute to credit obtention if a project is situated within 800km of our manufacturing site located in Quebec City. (363 boul. des Chutes, Quebec City, QC, Canada, G1E 3G1)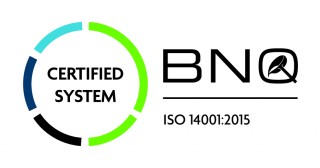 —ISO 14001:2015 Certification
« Environmental Management »
The ISO 14001:2015 certification addresses "Environmental management" which means that our organization works to minimize the harmful effects on the environment caused by its activities, and is always looking to improve its environmental performance.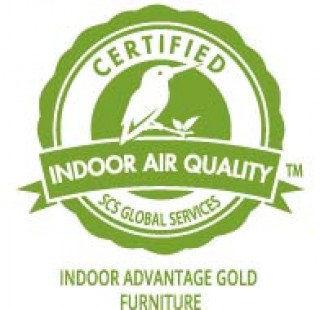 —ANSI/BIFMA M7.1
SCS-EC10.3-2014 v4.0
The Indoor Air Quality Certified ℠ addresses "Indoor Air quality" which means that our organization chooses materials and products that emit as few pollutants as possible, have the highest level of corporate commitment to protecting indoor environments, and are in agreeance with the requirements necessary for LEED work projects. Conforms to the ANSI/BIFMA Furniture Emissions Standard (M7.1/X7.1-2011 R2021) for the seating parameters. Also conforms to ANSI/BIFMA e3-2019e (credit 7.6.1) for the seating parameters.
You can download a certificate for each of our products.
Table and casegood certificate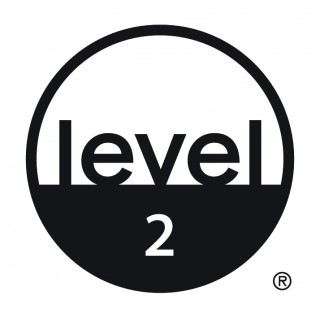 LEVEL 2
LEVEL® 2 ANSI/BIFMA E3-2019
LEVEL was created to deliver the most open and transparent means of evaluating and communicating the environmental and social impacts of furniture products in the built environment. LEVEL is for commercial furniture as LEED is for buildings. LEVEL is comprehensiv, it addresses criteria across corporate, facility and product impacts in a way that few other certifications do.
Download CERTIFICATES:
LEVEL® 2 Storage and media solution certificate